We recently got to visit in person with the Nantucket Flower Collective. It is always so informative to see each individual collective's operations as inevitably each has its own unique market dynamics. You can watch our short video recap here to see the beauty of the island for yourself!
The group's passion and commitment to their community is evident as they greeted various folks we encountered throughout the day. They seem to know just about everyone on the island!
We asked their founders, Aber and Sally to talk to us about their beginnings, and what getting the collective up and running has meant to them.
What is your production season?
Our first market ever was July 5th 2023, but going forward we hope to focus our production from May through October. We have been elated to receive such positive feedback from growers and florists alike and we will definitely be onboarding new members when things slow down in the fall and winter.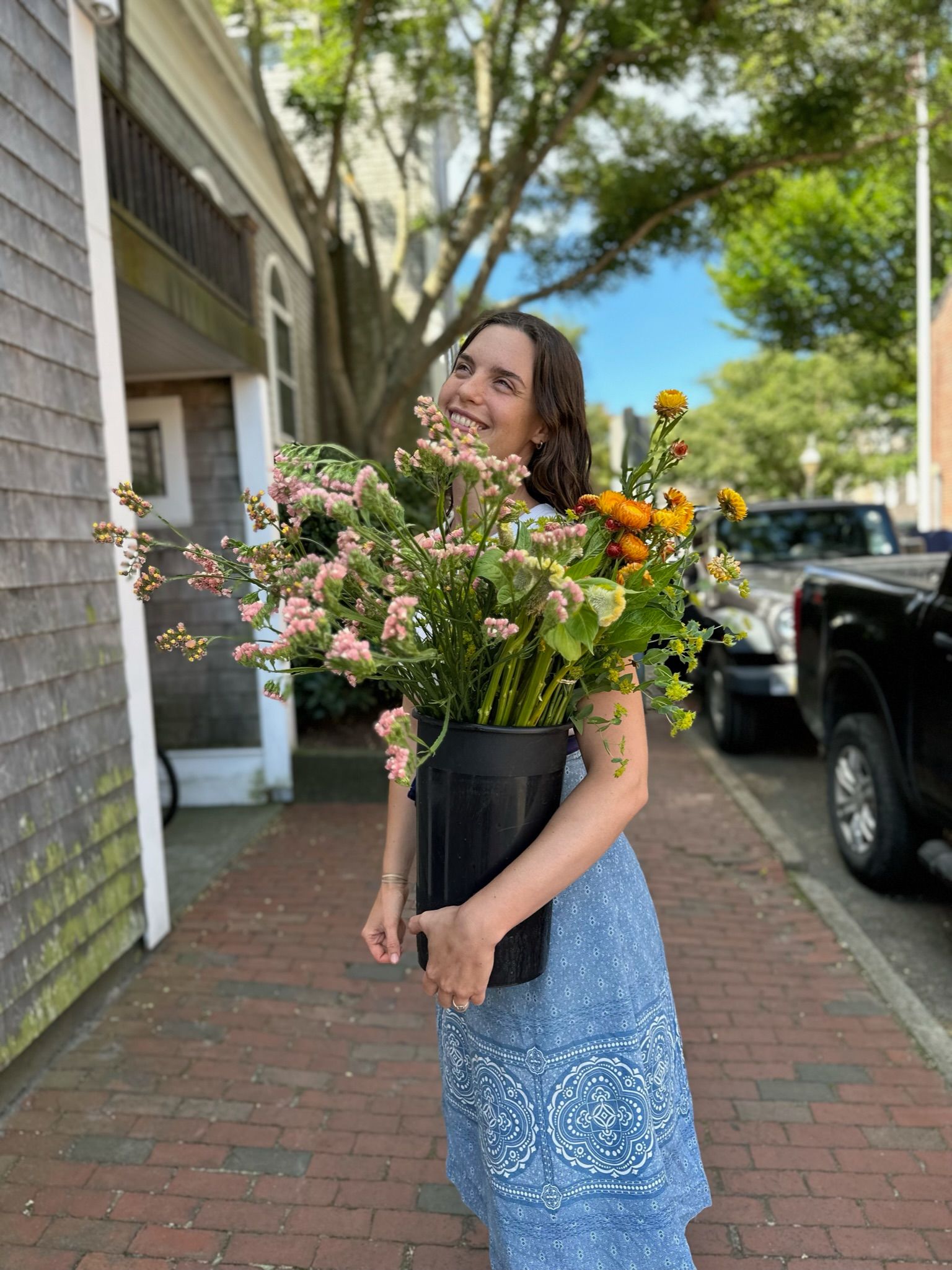 What are you most proud of this season?
Seeing our dream become a reality this season has been incredible. We are both mothers of young children so just getting this project off the ground and bringing local blooms together to offer our island floral community has been exhilarating and rewarding.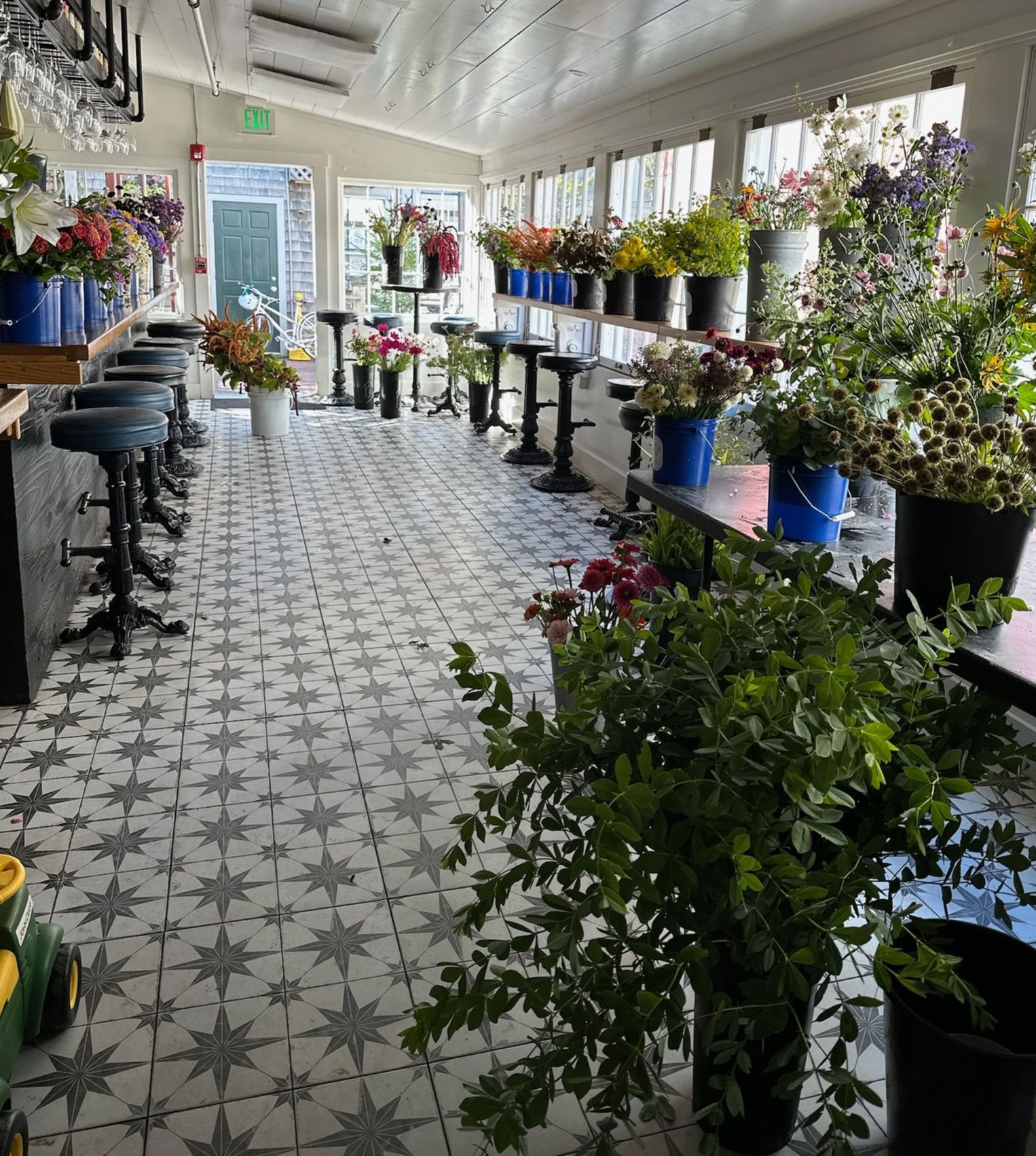 What's your collective's origin story?
Sally has been dreaming of a local flower market for years and when the pandemic influenced more folks to start growing flowers on Nantucket she saw an opportunity. She threw a party with other local flower farmers to connect directly with local florists and talk about how to strengthen our industry together. Aber signed on as first mate and we adopted Rooted as our platform to establish the Nantucket Flower Collective.
Why is being in a collective valuable?
Being a part of a collective strengthens each of the members by pooling resources from rubber bands to flower knowledge to camaraderie. You see the success of other growers as your own, their wins bolster yours and our blooms are so much better together. Everyone has their own strengths and when you work as a team balance comes naturally.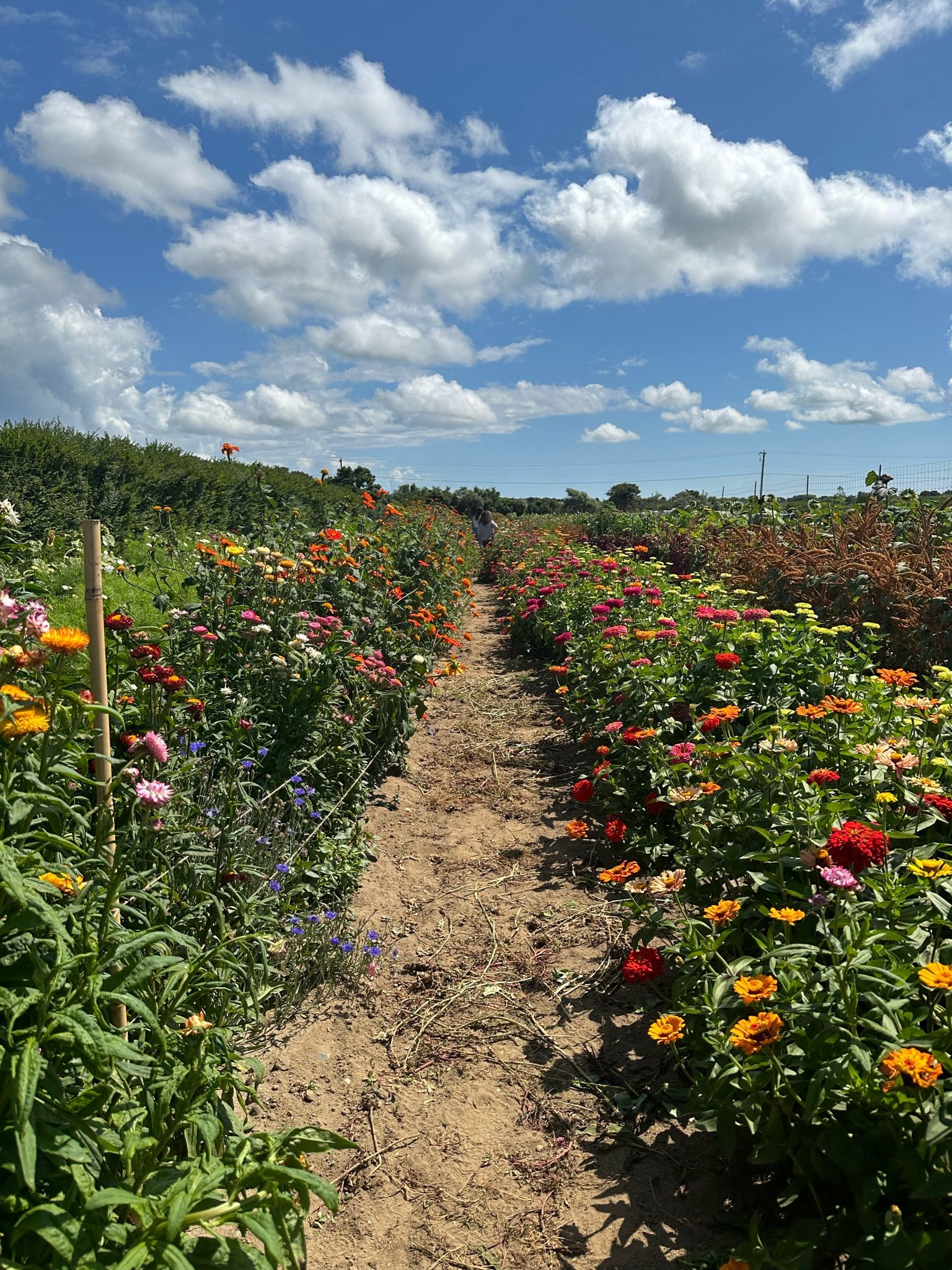 What do you love about Rooted?
The support and framework that Rooted offers has been invaluable, to have such a thoughtfully curated platform to market and sell our blooms is huge. The Rooted team is hands on, supportive and innovative beyond what any other payment or ordering platform can offer. They know flowers and they know flower farmers. Their encouragement, advice, and expertise makes the process of starting a new business so much easier, we really can't imagine doing this without them.
You can keep up with the Nantucket Flower Collective on their Instagram.