We recently connected with Abigail Decorte, floral designer, and owner of Cottage Garden Florals, in San Diego, CA, who specializes in thoughtful, garden-inspired, and whimsical floral design. Abigail is an incredible storyteller with the colors and textures of locally-sourced flowers. 
You can learn more about Abigail and her inspiring floral design work on her site.
Tell us your flower story. What drives your love of lowers?
I am a second-generation florist, following in my mom's footsteps of creating garden-inspired designs. She and my dad were adamant that I earn my degree, which I did, but after a handful of years of teaching music, I found my heart was getting more and more curious about scratching my floral design itch. Four years later, I can't imagine a day without feeling, seeing, searching for, dreaming of, thinking about, designing with flowers.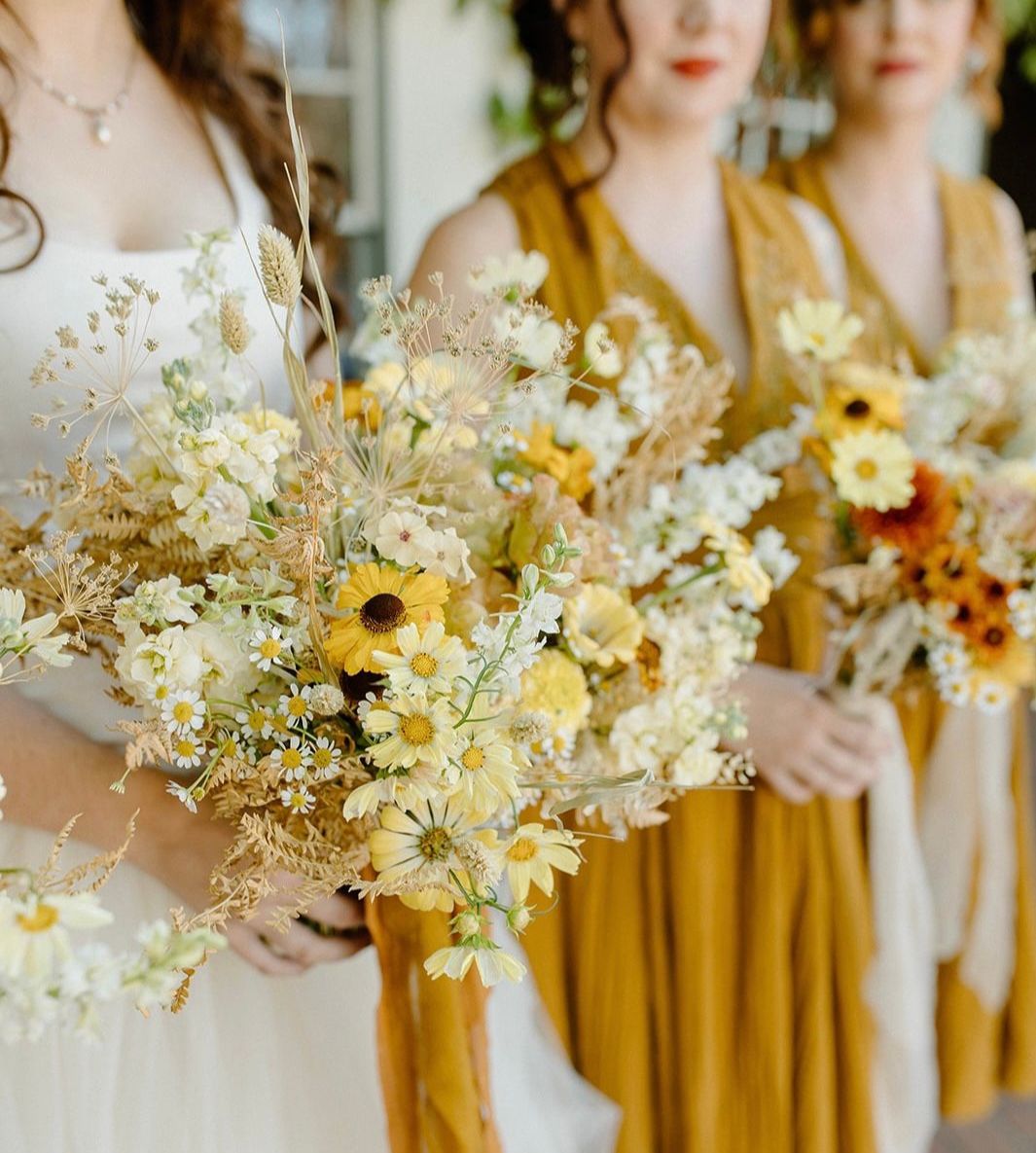 Photo credit: flowers sourced from San Joaquin Flower Collective
Any advice for designers getting started with local flowers?
My favorite thing to tell designers who are just starting to dabble in working with local flowers is to be flexible and leave room for magic. Just like we accommodate for the weather by adding layers or bringing a change of shoes if those pumps pinch just a little too much, being flexible and understanding (and appreciative!) with our growers is of the utmost importance. Sometimes things happen, and that's an opportunity for us to flex our creative muscles!
On the flip side, while the industry as a whole may be used to placing our orders weeks or months in advance, one of the loveliest things about sourcing locally is that your local grower might have had a surprise cosmo plant from last year reseed and pop up in their rows of dahlias just before your pickup date, or a dainty foliage sprout the sweetest little blooms this week. By leaving room for the unaccounted-for magic to make its way into our buckets, we as designers get to revel in those magical textures and colors that we couldn't have even dreamed of!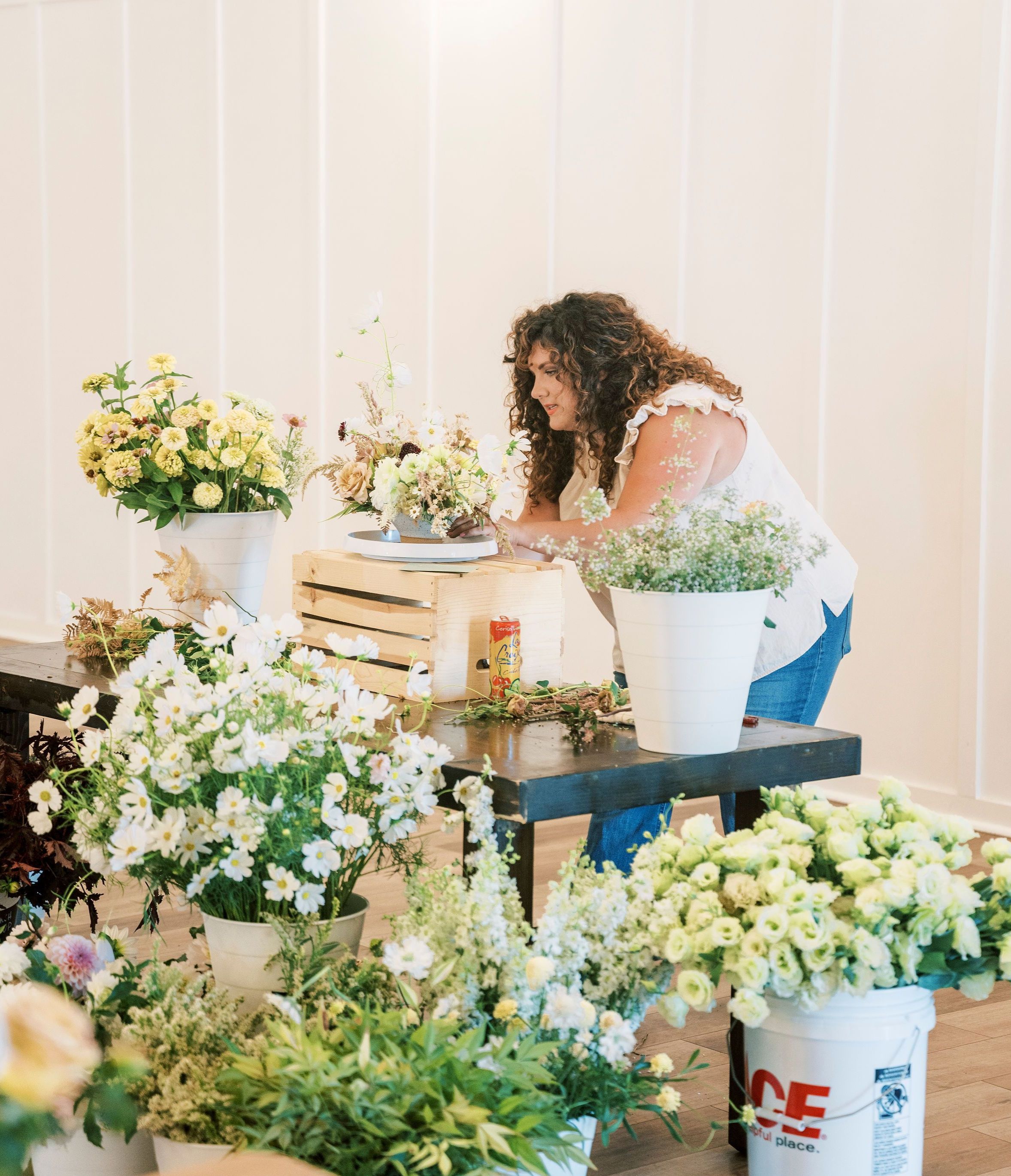 Photo credit: flowers sourced from San Joaquin Flower Collective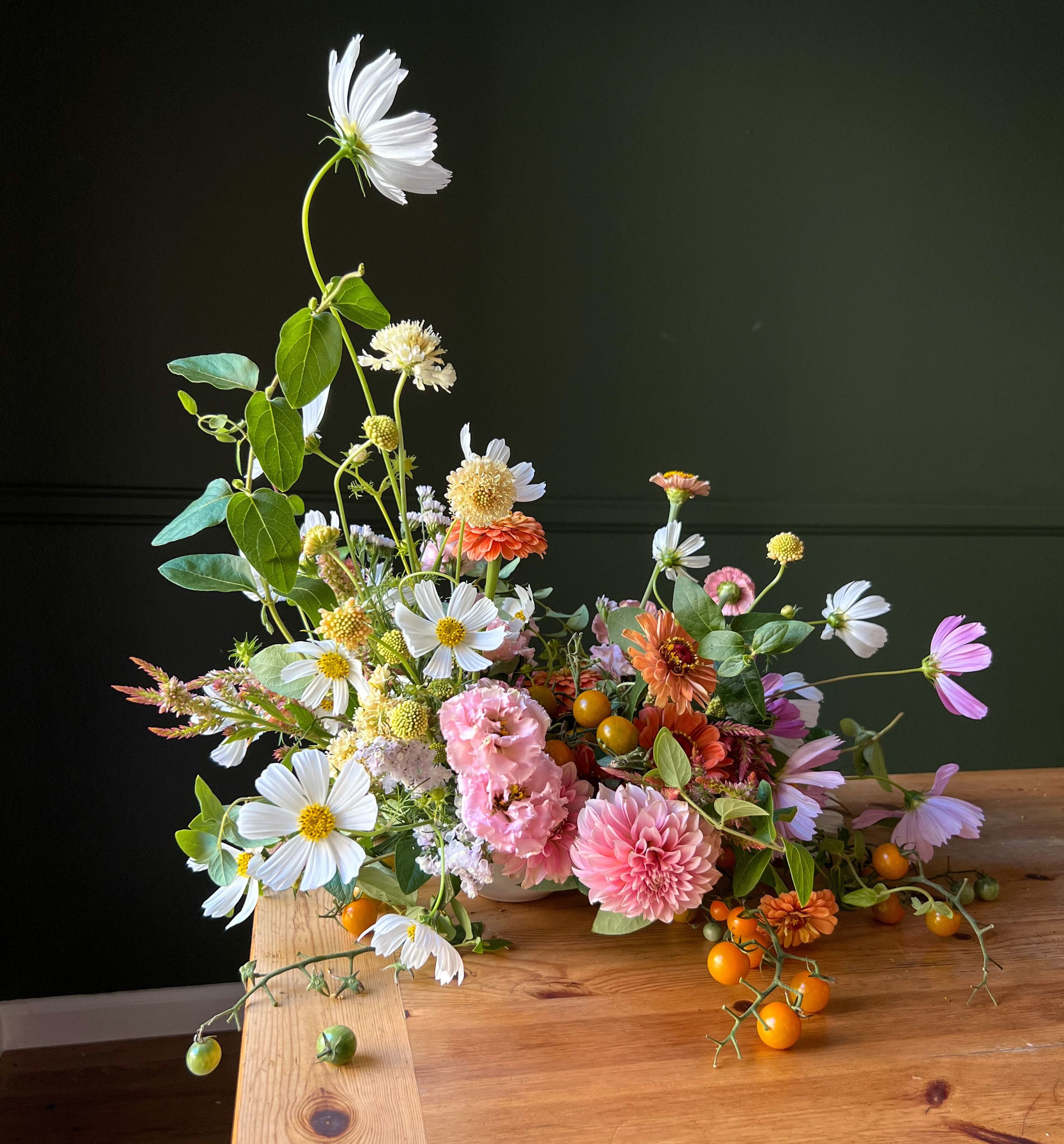 Photo credit: flowers sourced from Cielo Hills Flowers
How do you meet client expectations without losing your design aesthetic?
There are a million thoughts on this, but from the very beginning, I have made it a point to really sell color palettes and feeling to clients. Communicating thoroughly and continually building that trust factor through imagery, visual proposals, and descriptive language, they become locked in on an overall mood or color scheme instead of zoning in on a specific flower variety. This really allows creative freedom as well as opportunities to surprise and delight if that favorite flower DOES become available!
Thank you, Abigail, for sharing your story and design wisdom with us!